We recently interviewed Siddharth Sharma on how he uses Fedora. This is part of a series on the Fedora Magazine where we profile Fedora users and how they use Fedora to get things done. If you are interested in being interviewed for a further installment of this series, you can contact us on the feedback form.
Who is Siddharth Sharma?
Siddharth Sharma grew up in India and used to see fighter jets zooming in the skies above. This early experience shaped his life by forming a deep appreciation for heroes who go unnoticed every day. "My real heroes were and always will be the scientists, fighter pilots, and astronauts. They are unlike famous, glamorous people." Siddharth continued, "I'll name a few of them as I have read about some of them in my textbooks when I was in school and have been my inspiration. Neil Armstrong, Yuri Alekseyevich Gagarin, Rakesh Sharma and Kalpana Chawla."
Sharma dreamed of being an Air Force pilot in the Indian Air Force as a kid. His favorite movie is Top Gun. Just like Maverick from Top Gun, Siddharth owns a motorcycle. "I have a Royal Enfield Thunderbird. It has a 350 CC engine. This is the closest machine I have to a jet!" said Sharma. Continuing the love for fighter pilots, his favorite song is Aces High by Iron Maiden.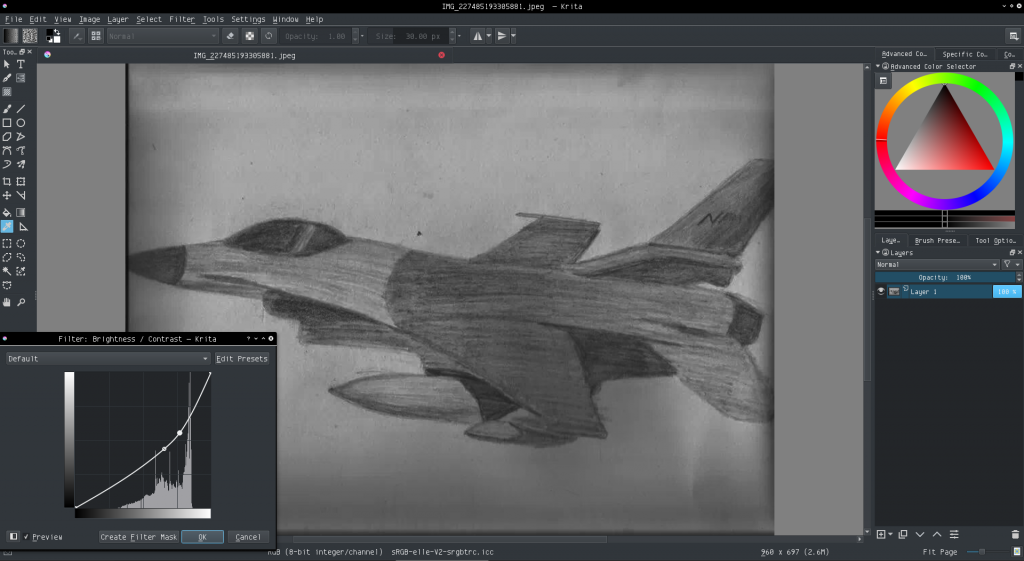 When speaking about food, he said it was quite hard to pick one. But he did single out potatoes. "Mostly I like the food prepared with potatoes, lots of butter, oil, cottage cheese. Czech food and beers are awesome," Sharma said.
Sharma is a software engineer on the Red Hat product security team. He focuses on security of storage products such as Ceph and Gluster. He used to work as a software maintenance engineer at Red Hat, looking after the GNOME and KDE desktop packages. "I learned from the most talented people in the software security industry and still have a lot to learn," said Sharma. He started using Linux in 2004 with Red Hat Enterprise Linux 3, but later switched to Fedora Core 2.
Fedora Community
Siddharth is a Fedora KDE SIG member and contributes to KDE by maintaining several smaller KDE applications for Fedora. He said, "The Fedora Community is composed of some very talented people who come from different countries and domains with a lot of experience to share." On IRC, he was given the nickname siddvicious. "I did not pick this nick, but it was given to me by the Fedora community people in #fedora-social because of my real name (people call me Sid) and they believe I am vicious person," Sharma laughs.
When asked one thing that he would like to change in the Fedora Project, Siddarth said, "I cannot do that one thing alone, but I would want more people to start contributing and helping FST (Fedora Security Team). There are very few current active members. For them, it's not even their day job to handle those security issues." Sharma compared working on the Fedora Security Team to the Karate Kid. Contributing to Fedora may first seem like random tasks, but after a while, contributors realize they gain a great deal of knowledge and become proficient.
Sharma gives Rex Dieter credit for helping him become a contributor to Fedora. He said, "When all of the mentors in my region were busy or involved with other things, Rex Dieter not only mentored me, but backed me up to get packager status. He is still one person whom I seek advice for packaging and we still co-maintain some packages." Siddharth gave credit to the Fedora and KDE communities for his being able to get a job at Red Hat. "Landing at a place like Red Hat was almost impossible for me without the Fedora and KDE community. I do not come from a flashy academic background, but the Open Source industry values skills and passion over what university you graduate from," he said.
Siddharth also maintains the Fedora Security Matrix and would like to encourage Fedora users to help him to add more features to the matrix. "I might have missed some security features. If you come across any, just send an email to me," said Sharma. You can either write about the feature or send him an email that the feature is missing. If a contributor is unsure how to write about the feature, Sharma is willing to work with them or do all the research and writing himself.
What hardware and software?
Sharma has an HP and two Lenovo notebooks. He uses Fedora 24 on all of them. All the laptops have i7 processors, 16GB RAM and 512GB hard drives. He uses his machine to do penetration testing and analysis of security bugs. The HP machine has an NVIDIA GPU, which aids to analysis of security bugs by leveraging the GPU for processing.
Siddharth uses many virtual machines for testing storage products like Ceph and Gluster. He enables LUKS on both his physical and virtual machines. For his desktop environment, Sharma uses KDE because he loves Qt. For managing personal finances, he uses Skrooge. When feeling artistic, Sharma installs Krita, Gimp and Inkscape. For development work, he uses Qt Creator and kdevelop. Siddharth also recommends using the Security Lab if you are interested in security tools.