Bitcoin is a decentralized digital currency, that has no central authority and not tied to any banks. The system is peer-to-peer and transactions take place between users directly. Before diving into the world of Bitcoin, it is a good idea to read the getting started guide on bitcoin.org. One of the important pieces of software required when using Bitcoins is a Bitcoin Wallet. On Fedora, there is a new Bitcoin wallet called Electrum that you can use to send and receive Bitcoins.
Installing Electrum
Electrum is fast, secure and easy to use, and you can install it via GNOME Software or dnf on Fedora 25:
$ sudo dnf install electrum
Create your first wallet with Electrum
After you have installed Electrum, start the Application, and you will be greeted by a startup wizard, stepping you through the basic setup. In this example, follow the steps in the screenshots below to create a Standard Electrum Bitcoin wallet. Be sure to write down the generation seed with a pen on a paper, do not store it on your computer. Do it now, before you receive any Bitcoins!
Receiving Bitcoins
You can buy bitcoins with national currencies from a private seller or through an exchange. When buying or receiving bitcoins, you will need to provide the other person/system with your Bitcoin address, which is in the Receive tab in the main Electrum window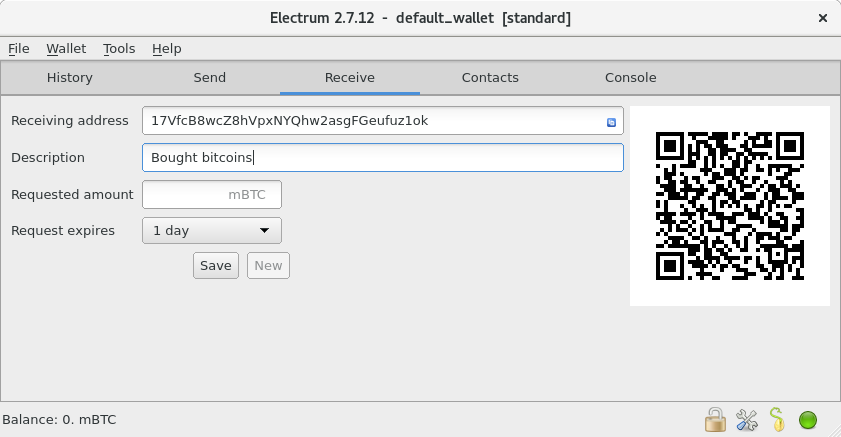 Sending Bitcoin
You can also send bitcoins, which is done via the Send tab in electrum. When sending Bitcoins, you will need the receiver's Bitcoin address, which can be text, a Bitcoin url or QR-image.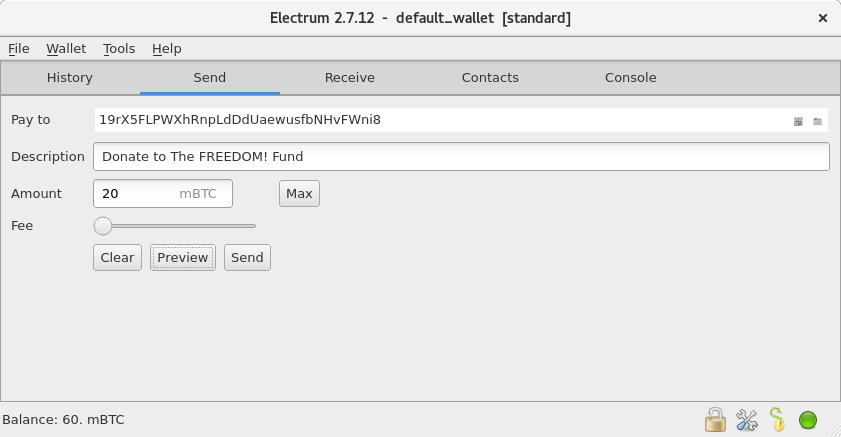 You might want to adjust the fee depending on the priority of the transaction, I selected the lowest fee since transfer time was not important.
Have some feedback?
We are happy to hear your experiences with Bitcoin on Fedora. Did you experience any difficulties? What wallet(s) do you use? Anything else regarding Electrum or Bitcoin?
---
Image courtesy of Jason Benjamin
Save
Save
Save