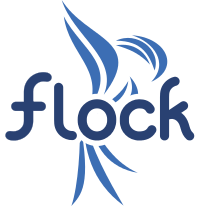 Today (Thursday) is the second day of Flock, the Fedora Contributor Conference, in Prague, the Czech Republic. As you could yesterday, you still can attend – no matter where in the world you are (except perhaps if Google inexplicably blocks live streaming from YouTube in your country. 🙁 But hopefully you'll be able to watch the videos from the same URLs after the live stream has ended!)
Here's a quick schedule of today's talks for remote attendees:
Thursday, 7 August 2014
7:00 AM UTC / 9:00 AM Prague / 3:00 AM Boston
8:00 AM UTC / 10:00 AM Prague / 4:00 AM Boston
9:00 AM UTC / 11:00 AM Prague / 5:00 AM Boston
12:00 PM UTC / 14:00 PM Prague / 8:00 AM Boston
13:00 PM UTC / 15:00 PM Prague / 9:00 AM Boston
15:00 PM UTC / 17:00 PM Prague / 11:00 AM Boston
Help us cover these talks!

We need folks to write about the talks they attend!
We're trying to get as full coverage as possible of these talks on Fedora Magazine. You can help us out, even if you are a remote attendee. If any of the talks above are at a reasonable time in your timezone (or if you are at Flock!) and you'd be willing to take notes and draft a blog post for Fedora Magazine, please sign up on our wiki page for assignments! You can also contact Ryan Lerch or Chris Roberts for more information about contributing.
We need folks to take pictures!
If you are at Flock and have a camera – pretty please snap some great shots of the talks or even the general scene so us remotees can get a feel for what's going on? 🙂 Link us up to your photos in the comments, and let us know the license and how you'd like to be attributed so we can use them in Fedora Magazine! (We really prefer CC licenses!)